Battle Cry
December 26, 2016
In an empty field a young boy stands,
His stance proof of his birth
Into times of war and conflict.
He stands firm, his feet steadfast,
And his shoulders thrown back
Just as his father taught him to;
His father, who was his greatest hero
And the strongest warrior of all,
Left and gone to fight in the war
But the memory of his weary yet kind face
Always fresh in the mind of his son.
The son now stands alone
With naught but the lessons of his father
To carry him through his loneliness:
A warrior never shows weakness;
He never shows pain, even if that pain
Is tearing him apart from the inside;
He fights to the very end
Because he has air in his lungs
And a battle cry in his soul.
The boy faces the open emptiness
Of the windswept fields and sky around
With the courage his father taught him.
He breathes in shakily,
And with all the force he can muster
He yells out as loudly as he can,
His cry carrying through time and space,
Beyond the fields and the sky
And past the tears he bravely ignores-
For father said to always stay strong-
To where the unheard voice of a child's heart
Calls out its own desperate battle cry:
"Daddy, come home."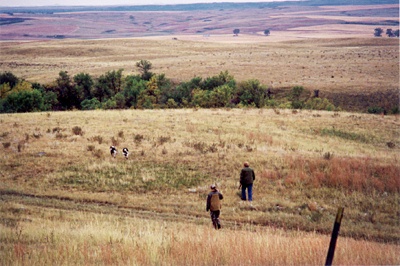 © Cole D., Willow City, ND