A La Luna
December 17, 2016
La Luna is determined;
insistent, intent, importunate.
Conditioned by an eternity of enthusiasm,
she was ready for battle
before its definition.
In time, she will be conciliated.
La Luna is ferocious;
Flaming, frightening, fierce.
A light louder than a shotgun,
cackling forest fire, grieving God.
She who sings tragedy
has mercy for no one.
La Luna is wary;
Waxing, waning, warning.
Nebulous spirits, naif sprites
pay homage under the stars
to she who eclipses
the discordant glow of humanity.
La Luna is shrewd.
She, in a wicker chair,
watches the unfolding of it all.
She, in a tattered robe,
navigates prophecy
to the curb of falsity.
La Luna is mournful.
Eyes and heart downcast,
gazing upon her kingdom.
What is the price of barbarity?
What have we gained but
an accumulation of carrion? 
La Luna lives alone,
hidden from the hands of disciples.
There is pain in all that is pleasurable.
Does time pass faster or slower
if your life is interminable?
In time, she will be allayed.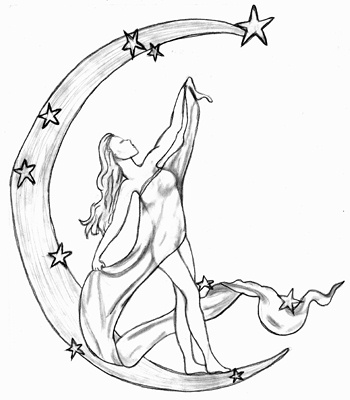 © Bianca C., Phoenix, AZ