Out of love
December 16, 2016
You always read poems about falling in love,
How the significant other was sent from above.
They tell their sap stories of how the stars aligned,
Of sparks and fireworks like they're the only kind.
I've also fallen in love with a boy I once knew,
Although it's the kind of story that wouldn't hook you.
So now instead I will share a story of old,
Though despite its significance often goes untold.
Just a boy and a girl - sixteen years at most,
Who thought they knew it all, their love now a ghost.
This is the story of falling not into but out of
What they refer to now, as the notion of love.
I fell out of love in the blink of an eye
And still to this day I do not know why.
I was at the ocean, on my way to the woods,
When out of nowhere my brain tossed me the goods.
It was a peculiar feeling, for I loved him one moment
Yet not the next and just like that, off my feelings went.
I was in my friends truck, just the five of us there,
I was just sitting in the middle without a care.
It was like a flipped switch I couldn't flip back on,
My feelings that had just been there, were now gone.
I tried to get them back; I tried to force them in,
But once they had left, they wouldn't let me win.
I didn't have regrets, nor did I shed a tear.
I simply shrugged and said "My feelings aren't here".
Honestly, I felt free in a bittersweet way,
Because I had loved up until that same day.
And so I fell from it, my cloud in the sky.
I fell right out of love, and I can't tell you why.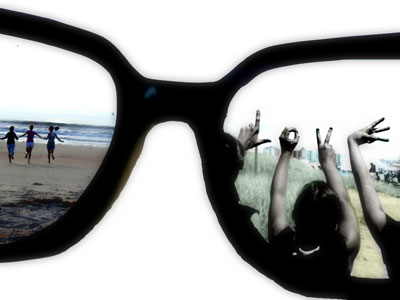 © Christina G., Bedford, NH