When Angels' Wings Have Fallen
November 20, 2016
With the moon comes Tragedy, a single night away,
For it comes unexpected, the final of our days,
This journal that I keep, contains my thoughts and sins,
I could not make it through this, without my pad and pen,
through fearful days and tearful nights, I try my best to live,
I've lost my safety and my friends, what more must I give?

without the sun will come despair, a smokey greyness glooms,
Colder is a life of seeing loved ones meet their tombs,
thinking back on all the weeping tears that I have cried,
how worse can things get before mother nature's satisfied?
pieces of my soul will crush, as earthly floras fade,
Apocalyptic tragedy is what our future's made.

darker is the night,
wetter are the tears,
colder is the truth,
redder is the blood,
weaker are the hearts.

when angels' wings have fallen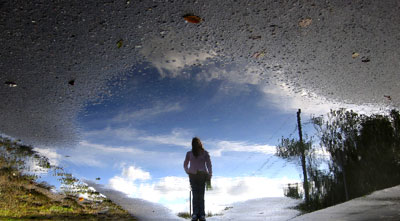 © Daniel H., Oak Bluffs, MA