Nostalgia
MAG
November 15, 2016
She stops by the seven eleven to pick up
Another pack of cigarettes after morning class.
Clove,
Like her grandfather used to smoke
On warm summer nights,
A time of rocking chairs on front porches,
Star gazing.
She pushes the key into the
Peeling paint and
Crumbling brick of her building,
Stopping to drop a
Few nickels into the hat
Of the girl playing violin on Mission street.
She should've kept that money for a phone call home,
But she's sentimental.
Her little sister used to play violin by the
Picture window
On Elm Lane,
Warm melodies spun from
Delicate fingers
Her backpack is heavy with
Textbooks,
Failed tests,
Loneliness.
The city grumbles outside her window,
Smudged gray
By charcoal clouds
That brush hollows
Under her
Eyes
She longs for stars,
The winding gravel drive
To the picture window
On Elm Lane,
To sit once more
In rocking chairs
With melodies played on
Heartstrings,
Voices mixing
With hazy evenings
She can only
Lie
On the floor,
Ringed with smoke,
Half formed memories,
And a pack of
Clove cigarettesr.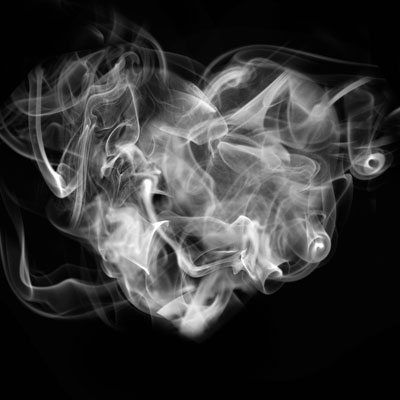 © Olivia E., Alto, MI