Pencils
October 24, 2016
A pencil is a wonderful thing.

It's more than a simple tool,
A stick painted yellow
With some graphite and rubber on it.

Even to say it's a creative outlet
Does not fully capture the potential
Of a pencil.

It is a voice,
A companion that can
See your innermost thoughts,
And place them onto paper.

It is a friend you can vent to after a hard day,

And an entity that
Exposes the character of the one who takes the risk,
Picking it up and
Going for a ride
On the road yet untested by
any other,
Built on the secrets of the universe,
Yours to uncover.

It is not limited to what is,
Or what was, and helps shape
That which will be.

It is ever changing,
pouring itself onto the page,
Never the same
From one person to the next.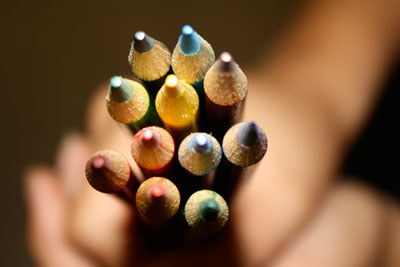 © Krista S., Newport Coast, CA