First Day of Autumn
September 22, 2016
A cold breeze rattles the brown leaves
Around my bare feet where I stand
In a forest of bitter chill and barren kings.
Frost creeps unseen under the ground
Like a spectre seeking to suck all warmth from the world
And leave behind nothing but it's hollow, lifeless kiss;
It is the essence of sadness and betrayal,
Like a soul long abandoned by their lover
But still finding themselves unable to let go.
The pride of summer is lost in the drifting leaves
That fall, fall, fall, like the naïve dreams
Of a once-young child exposed to the cold of the world.
Through eyes glazed over with a layer of ice
I look down and see a child's hands and feet,
Now blue and stiff from the frigid cold
And slowly having all the life strangled from them,
But I cannot save myself beyond the layer of ice.
So I stand here, frozen and unmoving
and desperately trying to hide the remains of my spirit
Behind pale skin and glassy eyes
And a child's hands and feet;
Pride comes before the fall in a world of greed
And all around the leaves fall, fall, fall.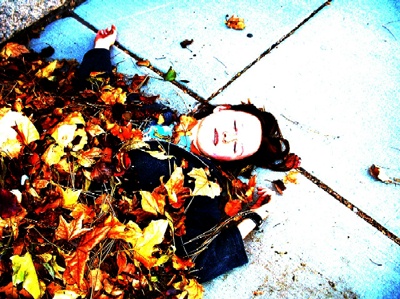 © Shea D., Albuquerque, NM