As He Drew His Final Breath
September 21, 2016
No brilliant light shines.
It was just you and me tonight.
Dancing among the dark.
With the smell of burning bark,
This was no ordinary campfire.
Because it was you and me,
There was no one else I would rather be with.
I had no fear,
I was young and oblivious.
I never knew what was lurking between
the crushed leaves and toppling trees.
We toasted sweet treats
And you fed me,
Three oozing marshmallows
from your fingertips.
We sipped chai tea,
You swatted a spider on me,
and I whacked ten mosquitos off of you.
You embraced my waist and smiled wide,
I leant in to kiss you,
You had told me...
"Hold on, I will be right back."
And I knew you would,
Because you always had.
But you didn't come back.
You never did come back...
Bang!
A Gunshot.
No one ever found his body.
"Where did you go?!"
I heard it echo,
Throughout the treeline,
And the never ending starless sky,
except one that glistened through the trees.
And at that moment…
I knew I was all alone.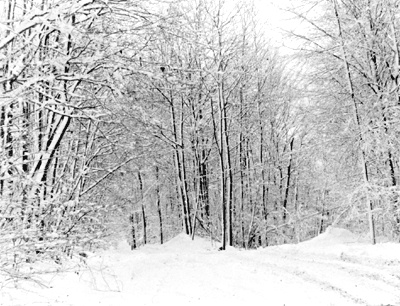 © Thomas S., Portville, NY