Love Me the Way I Love You
September 21, 2016
Abuelito
I'm coming over.
Soon I'll be there, when it's colder.
I'll take the winding paths through the airport,
Twisted like the roads I cross para verte.

La forma en que el sol se cae a las seis,
And the moon rising like a lazy sun remind
me of times when I could sleep lentamente on my hammock
Where the sobrecogimiento gently warmed my heart.
Love me the way I love you.

A veces me pregunto cómo te sentiste
When eleven of your blood were killed in vain.
Tu mamá in agony,
And tu papá dead.
Y la Guerrilla walking over our land,
Burning your home,
Stomping on la sangre that beats inside of you
That beats inside of me.
Love me the way I love you.

Estabas solo
The emptiness you felt having no compare.
Mamá en el otro pueblo, working hard to pay
The family that kept you alone in the next town,
Just so you could go to school everyday.
I would take your pain any day.
Love me the way I love you.

Corre,
Cuarenta kilómetros everyday.
No drink and no food,
Just you,
The mountains
The air
And the grey of the sky.
Siente the clouds through your blond hair.

You met Abuelita
The beauty queen she was.
Her pale white hand intertwined with your tan one
Your love shining on her finger.
Telling her
Ámame porque te amare por siempre.

Mi madre,
Mi tia,
Accepted my father,
Love me the way I love you.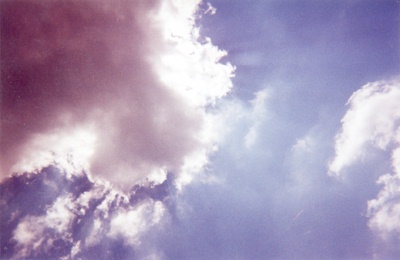 © Kena A., Huntsville, AL