Her Hurricane
September 20, 2016
Catch me,
As I fall.
My saving grace,
Has lost the will to live.
And I'll stay here.
Will you try and save...
My final rhapsody?
All these thoughts flood my head.
I can't focus on a single one.
They whirl around like a hurricane
As I try to tame these winds.
My winds.
I can't even save myself at this point.
I can't save you.
Sorry.
I can only apologize as many times
As my lips will carry the words
I won't try to hide.
I feel around for a word to tell you
But so many come to mind.
There has to be a million and I
Can't even name one.
"I'm sorry."
I rub my head,
And let the tears fall.
I can't see what's even in front of me.
My thoughts race and I think of him.
He is the only thing my mind will stick to.
My thoughts race around his face,
These words and sentences
These thoughts
I can't calm them
Only you can do that.
And you are miles away.
Jump
I repeat in my head.
Jump
I have lost the will to live.
Jump
Don't try and tuck yourself away,
Jump
Don't cover these eyes,
Jump
Don't turn out my light.
Just… Jump.
He reached out for my arm as I looked back.
He cried
"No. Please, I cannot live without the sound
Of your voice."
"I'm sorry."
He kissed all of these scars on my wrists
He said that I was absolutely perfect.
But I turned my face away.
"Jump."
I said in a trance
As I succumbed to suicide and martyrdom,
I stuck his note in my jacket pocket.
I shed no tears.
No one will forgive me for what I did to him.
Not even god.
I looked at his picture and stuffed it in my jeans,
As I fell into the night.
He screamed at the wind,
And cursed at the night.
He bellowed out
To an abyss of
Nothingness.
And as he sunk to his knees
And held his head in his hands.
He shed the last
Of his salty tears and
As his heart stopped for me...
He slept peacefully beside me.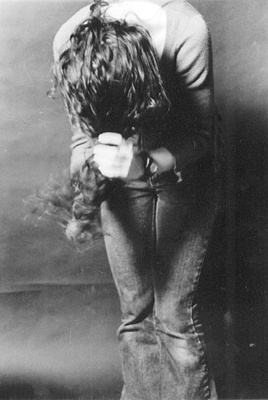 © Cerys W., Marblehead, MA