Love and its Simple Intricacies
September 11, 2016
I'll wait for you.
Again.
I'll climb into bed,
Under the sheets.
Wishing you were here.
Because ever so
Often,
I feel alone in my
Too big bed
For only one
Person.
Even though
You won't show up,
I know you wish
You could.
You'll fall asleep
Dreaming of the smile
On my face.
When my eyes sparkle
As they look into yours,
And your hand fumbles down
the curvature of my hips.
I'll push the hair
Out of your eyes,
As you lean in to kiss me.
I will always remember
The taste of your tongue,
As it dances over mine.
And I will never forget,
The day I gave you
Every part of me I had.
Because that day was today,
And today was timeless.
As you brought me back home,
I would dream of the next time
Our fingers would brush against
One another.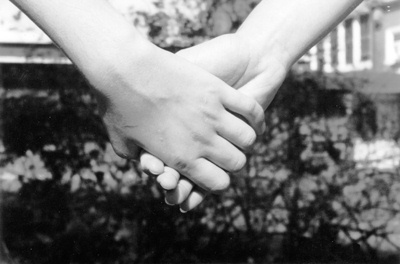 © Lauren G., Pompton Plains, NJ