Failed Magician
July 25, 2016
I am a failed magician.
I can't hypnotize you with my beauty,
Nor awe you with the trickery of words.
I brandish no wand to wave over a hat
And make a rabbit (or feelings) appear,
And once my anger is aroused
There is no flute that can calm it.
I play all the wrong cards in life
Without any tricks up my sleeve to save me
And I can't Houdini my way out of problems,
But at least I can promise a few things:
My emotions will never be a cheap illusion,
You'll never have to saw yourself in half
To choose between me and matters of importance,
And I'll never disappear from your life
With the excuse of "It was just an act."
It's true; I can't steal your heart
With deft and cunning fingers,
But I won't try to pretend
That I can make my feelings vanish,
For I am just a failed magician
Who can't trick herself out of caring.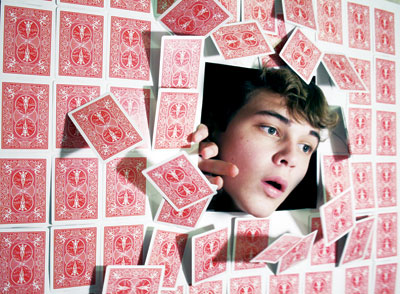 © Mike B., Harrisville, RI