Shadow The Candle Makes
May 29, 2016
Silent words, silent winds, silent tears, never to be seen again. Fire of the candle burning my skin.
Having nowhere to go, nothing to fear,
At a lost, at the end.
Drowning in my own sins,
Old memory's surface, the face I never got to see again,
Whole then hollow, can I repair, do I dare?
The shattered illusions,
Having every fear,
Eating at me is the demons I feared,
Controlling the tears
And wishing for you to be here,
Not waiting for the war in my head to stop, but to completely destroy me.
Darkened skies over my head,
Lying on upturned soil, my heart bare.
Every memory replaying in my head silently.
My voice that shouts, I won't give up to all society's tricks,
At the hands of my creator and destroyer, in arms reach,
Knowing, knowing I shouldn't dare to break away,
Even if I feel desperate to see the day,
Listening to the soothing melody called the devil's dare.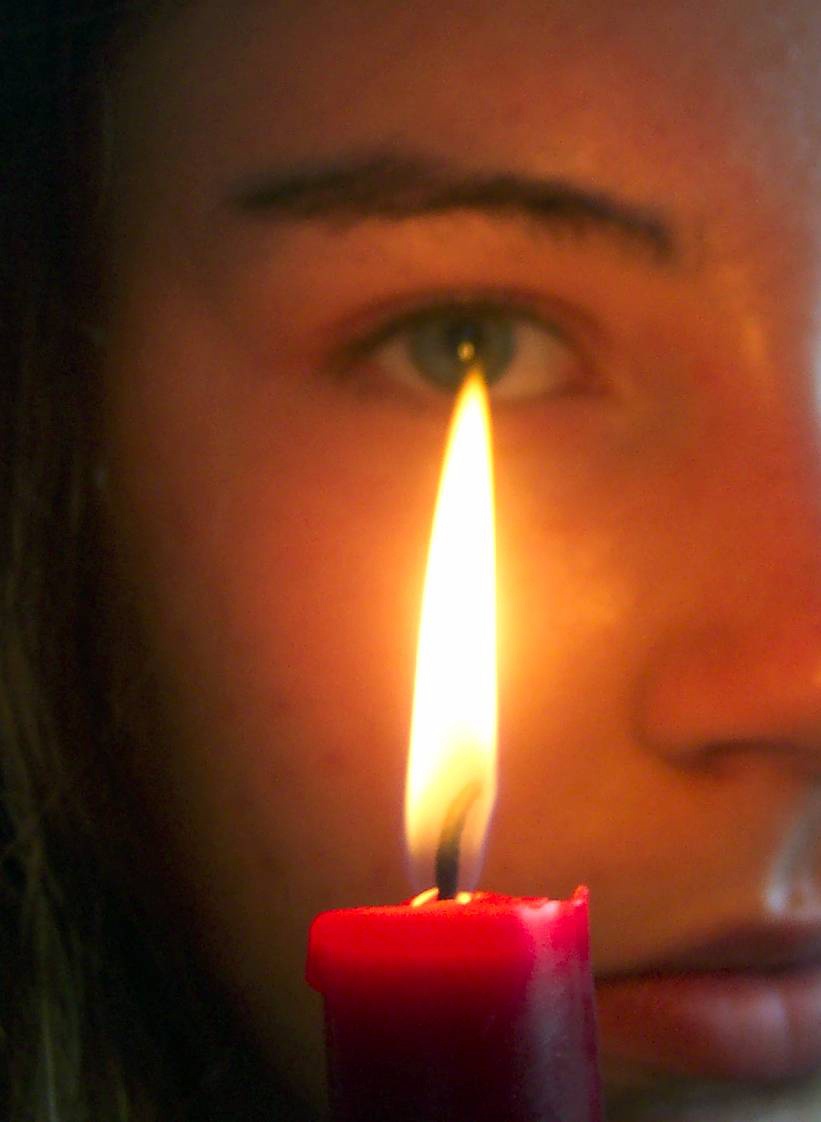 © Elise S., Clarksville, MD