Blinded by a Facade
May 6, 2016
I am me, but not as everyone perceives me.
I see my reflection, but really...does it reflect me?
I know who I am, but I don't know if you do.
I can show bits of me, but never all of me.
I want to relax and just...be.
I wonder if that will ever happen.
I think too often about things I can't change.
I can smell the sick, putrid scent of my own lies as they sting in my mouth.
I desire the ability to just be truthful with everyone.
I will be me, unashamed and fearless. Just not today.
I can taste that freedom, so sweet, just out of my reach.
Listen, listen to my own thoughts and feelings. But…
I hear what people want me to be.
I feel so much more than I'll ever admit, but
I believe I have to see the good in everyone, even if it is my downfall.
I devour the lies and use them as my own. As a result,
my mind is always a buzz; skittish and impulsive.
My words will be my weapons.
My actions will be my shield.
I worry I'll make the wrong strike.
I live for others, yet...
I play what games I need to.
I dance with the devil when I have to.
I run when I want to.
I speak with venom on my tongue, dripping with sarcasm.
I scream in frustration, but all is silent.
I draw to distract myself. But...
I need to be myself.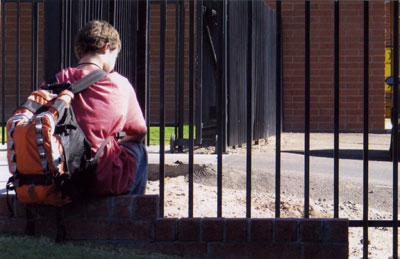 © Molly L., Phoenix, AZ