I Said I Didn't Care
MAG
April 27, 2016
When you faced me with your vivid red hair
Breezing in the whistling wind
Your eyes curled up like a cat's, like a lady's;
I said I didn't care.
When you sat with me in the red and green leaves,
Clasping thin long fingers,
Clasping the ring we had shared,
I turned to you,
And I told you I didn't care.
Even as your golden green eyes
Sparkled not with love but tears;
Still I didn't dry them, I didn't stare into them;
And you really seemed to believe
That I didn't care.
When you threatened to walk away from me
I slipped down onto my knees
Thick mud covering me in slime, in shame,
And pleaded with you to stay with me.
When you turned to me with a warped half-smile,
And told me you were tired of meeting either friend or foe,
I pretended you didn't exist,
I said terrible things to make you think
I didn't care.
Even when your wavy, blazing strands
Stood up on your head in anger, in anguish:
I was wretched;
Wretched, for I said I didn't care.
When you stomped off after hissing angry words
That echoed in the callousness of the wind
With those cowgirl boots you used to wear;
Still, I shouted that I didn't care.
I sank and I shivered
In the merciless mud
Drank in the redeeming spirit of the screaming air
And muttered over and over:
That I didn't care.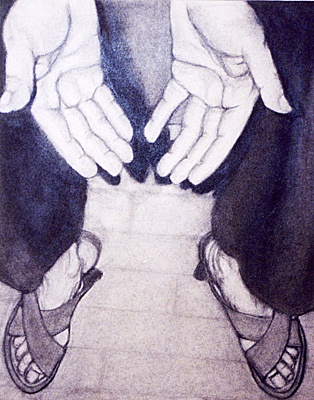 © Daniel R., Cicero, IL