Sixteen
MAG
April 25, 2016
I want to talk about sixteen.
How at this age,
naive teenagers receive keys to machines
that end 1.3 million lives every year.
How kids
who are still required to raise their hands
to go to the bathroom,
are entrusted with a responsibility that
pleads
– no, requires
an abrupt transformation into adulthood.

I want to talk about how many of these teens
believe they are invincible.
They think they are ready –
ready to take on the world.
The unlucky ones soon face the truth.
They are not invincible.
They are not ready.
They will never get the chance to discover
their potentials
because their bodies are decaying in the dirt.

I want to talk about how when I was sixteen,
I said, "That will never happen to me."

I want to talk about the day pieces and parts flew in all directions,
cascading across the road.
Glass shattered.
Gasoline oozed.
I sat frozen in the front seat,
exhaust filling my nose
as my white knuckles clutched the steering wheel's smooth leather surface.
My heart beat,
a pulsing, thudding, growing rhythm.
Eventually, I stumbled out of the crushed
golden van,
overwhelmed with relief that no one
was badly injured.

I was one of the lucky ones.
My story is why I say sixteen is too young.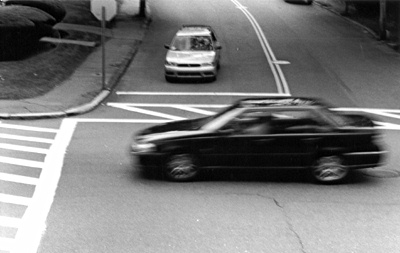 © Ed J., Marblehead, MA