Let Them Burn
April 24, 2016
I shall bloom with unrelenting persistence
and murderous resistance,
fighting back with mental pistons,
shattering the framerworks of my current existence.
I find self expression
from the roots of my depression
and resilience
in the past I'm repressing.
This obsession
drives me up the mountain to anxieties peak
as my chest rises and heaves
and I crumble to heaps,
gnashing my teeth
and thrashing through sleep,
I can't find peace
nor the sunny salvation I seek,
my will is strong but my sense of self remains meek.
I'm
dying to be alive
taking ten steps back with every onward stride,
swallowing each breath of life through anothers eye
with two swigs of cyanide
as I trail the boarders of pride
and internal genocide,
ultimately to be defined
by the box of rules I choose to abide
and the standards to which I feel I must rise,
when
will I burn the bed of lies
that serve as the foundation for my entire life
with all of the fire I carry inside?
The worst has yet to come
but when all is said and done,
I will shine with the intensity of a thousand suns
and burn the million, million and one
people
who said I'd never be good enough
or successful enough
or smart enough
or beautiful enough
or thin enough,
to the million, million and one
people
I will drip the last drops of self hate from the tip of my tongue,
and I will learn to scream from the bottom
of my
inadequate,
silenced,
undeserving lungs:
I am enough,
I am enough,
I AM enough.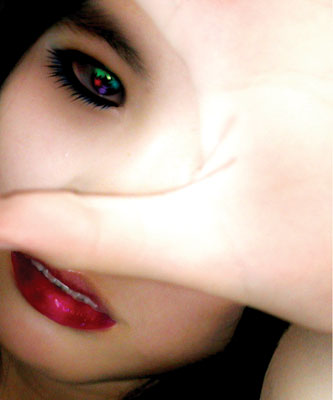 © Victoria W., Arcadia, CA