My Hymn to Israel
April 22, 2016
Your colors of blue and white
Turn up the angles of my lips;
Satisfy my soul with self-esteem and pride
I fell in love with you in the summer of 2013!
God wrote your history with care.
Abraham: Father of the people
Made a covenant with God
Moses led Israelites from Egypt
To the Promised Land
As I stride through Yafa during eventide,
I am breathing the same air breathed by them.
Your aura is beyond compare
Strong Ethiopian spices fill the air
Causing an explosion in my nose!
There are new sights to see
And my head is on three-sixty
I hear voices of my family
Get rid of loneliness for all eternity. 
Sunlight's colorful rays like God's fingertips,
Touching the Mediterranean Sea
Oh! That Mediterranean Sea,
Translucent and warmed by the summer sun
Full of magic- miracles could happen!
Running to let it surround us
Kicking the heated sand
No more worries, feeling the gold land
You are a gold land, and a land of peace
Choir of sweet birds start your people's day
And you have Jerusalem where hidden tears lay
Jerusalem: where one comes with hope
That God is listening and is by their side
No matter the religion they show pride
You are home to my dear family
And you showed me what love really is.
This is what makes you so special.
You've changed my life forevermore.
I'll never forget that, I'm sure.
Thank you.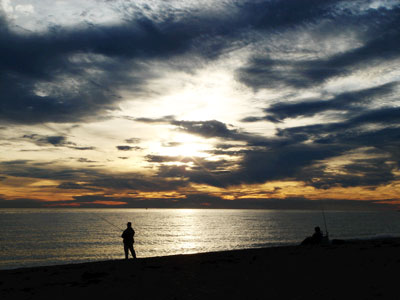 © Sarah C., Hillsdale, NJ