Alone
April 17, 2016
Sickened, shaking, trembling
I crumple down onto the patterned white duvet
Mouth open in a silent wail of pain,
Curls fluttering around the pink face
As darkly as the serpents of Medusa.
Shaking in my abandoned bed,
I look out of the shut window:
Where wind sings and leaves move and dance
And trees stand firm as the sky tries to wrench it from                  its soiled roots
And the animals below eat from the shallow brook.
The darkening visage of the deep blue sky gazes out at me      like a mentor, like a friend
And my finger traces the glittering stars
As they rise from their daytime bed.
Kneeled in an empty house
Doorknob turned firmly as it clicks
As it locks me in,
I stare at the ripe, blossoming tulips in the leafy grass
As a stone clatters onto the pavement like a bone,
I cry out, for I am truly alone.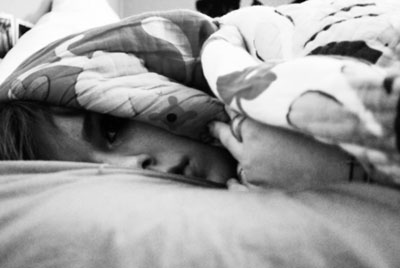 © Erin H., Carrollton, TX