One Boy's Struggle
March 14, 2016
The boy in the mirror,
his face a mess.
Mess of tears.
Brought from a life
of drugs and alcohol.
His ankles bare witness
to bad mistakes.
But not his own.
His body is not strong.
Yet his mind is stronger still.
Fear. Guilt. Confusion.
Like a vise on his soul.
'You are not normal.'
taunts a loved one.
He can't throw a basketball.
He can't catch a football.
Never a football star,
or the team captain.
An aching comes as he looks at others.
What he wants to be.
What he will never be.
Because simple things are hard.
Shoved and pushed into lockers.
Laughed at and made fun of
He'll never have a girlfriend.
Nor a best friend, for the one he
wished he had does not exist.
Purpose.
The face can not answer.
Not fast. Not Strong.
Smart. Kind. Humble.
A reader. A writer. A leader.
The boy in the mirror.
Of sorrow and of pain.
Is smiling now.
He sees a purpose.
He sees a plan.
The plan of the One Above.
A light, at the end of a tunnel.
His life. His story.
Not special. Not normal.
Unique. His own.
For him to embrace.
For him to accept.
For him to change.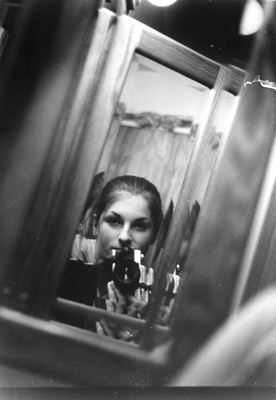 © Lindsey D., Marblehead, MA