Anexity
March 4, 2016
The shallow breaths, a pounding heart.
I try not to lose control
fighting against the darkness
the threatens to swallow me whole
my shaking hands, unsteady steps
just trying not to fall apart in the spot that I stand.
I dont know how I got this way
but I can easily fall apart
I feel like someone should wrap me up
in tape labeled warning and fragile
one drop one crack and I just might fall apart
some people call it anxiety
while some might say unstable
all I know is I cant stand it
I feel completely out of control.
I dont understand how to cope
with this feeling
Anxiety
I used to slice and bleed to away
just to keep it at bay for a while
till that just wasn't an option anymore
then I would scratch and claw myself raw
to make the darkness fade away
now I breath deeply, rock back and forth
fighting the tears that slide down my face
count and whisper numbers
not stopping till the shaking goes away
I try to keep busy
fill my mind with random things
books, shows and music
trying not to have a empty head
its when its empty that the feeling comes back
letting me know I haven't escaped
but I wont let this feeling
anxiety
beat me
I will beat it and get it under control
because of I where to ever give up
if I ever gave  in
then I would have lost
and anxiety just wont win
not with me, not time time or the next
im stronger than that
and I will show everyone.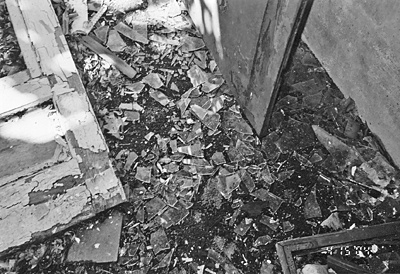 © Gary C., Pequannock, NJ