World of Night
February 27, 2016
I stood on the edge of night,
Lurking in a twilight of dreams.
The horizon was my footstool,
The setting sun my farewell to day.
I watched as my tears fell into the sky
And shattered out a melody as they landed,
Rippling the endless, liquid dusk.
The heavens spun through time,
Creating a pinwheel of blinding light
In their race toward tomorrow.
Evening fell into a slumbering darkness
And the planets travelled across the cosmos
In their sacred pilgrimage to morning,
Until the shadows drew their last breaths
And the moon kissed the edge of the world,
Before being swallowed up in a final embrace.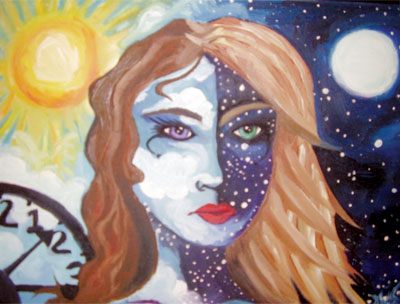 © Amanda S., Attleboro, MA