Strewn Petals
February 23, 2016
Flower in the pot,
upon on the window sill,
confirm my wild desires
your pretty petals will.
Or will they tell me,
what I most fear,
that he won't be,
my darling dear?
He loves me?
He loves me not?
Drowning in a petal sea.
He loves me not?
He loves me?
my heart is distraught.
Last petal to pluck,
Oh tell the truth,
cross fingers for luck,
for the love of my youth?
Petal falls to the floor,
among all the others,
I'd need petals galore,
and flowers another.
For them to be able,
to tell me truthfully,
that it's not a fable
and he does love me.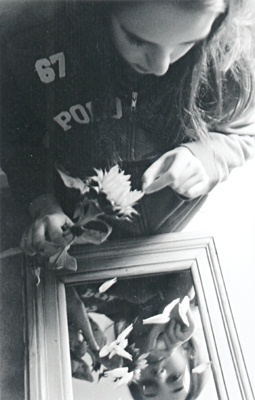 © Cerys W., Marblehead, MA