A Snowflake's Fall
December 20, 2015
I am a fallen angel,
Drifting from the heavens
Down to the mortal world
With a cold and weary heart.
I still hold the splendour and grace
Of my former position,
Flitting and soaring
With wings of unblemished pure white.
This is my punishment:
To be condemned to the death and impurities
Of the world below the skies,
To be thrown into the ruthless branches of trees,
And to be stamped underfoot
Until my wings are withered and brown.
If I happen to find a comfortable ledge,
A swift blow from the wind will find me stunned,
Falling to the grimy, foot-trodden prisons below.
From my current state of descent
I watch the deaths of my fallen comrades,
Their faces stricken with grief and terror
As they dissolve in dirty pools of their blood.
I know a similar fate awaits me,
But I am not afraid.
And as death rapidly approaches and encompasses me,
I send one last glance upwards,
Remembering the blinding beauty of the heavens.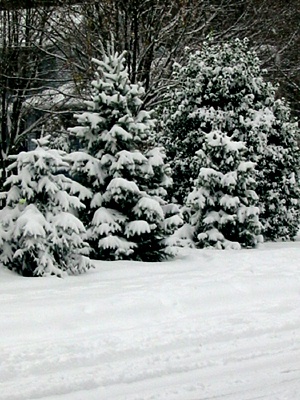 © Kristen S., Sewell, NJ