Glasses
December 8, 2015
I used to live in a display case
With many others like myself.
I remember incandescent light streaming in through the glass,
And thousands of groping fingers
Caressing my legs and frame.
Now my nights are shrouded in darkness,
Enclosed in a tomb
With only a dry lens cloth to keep me company.
I hear a loud clack,
And see natural light streaming in
And anticipate the fingers grasping at my legs.
Finally! She's bringing out the lens cloth
Rubbing at my eyes, clearing my vision.
She yawns and places me in front of her squinting eyes,
Making her vision and mine become one.
The blurry world becomes clear to me
As I sit comfortably on the bridge of her nose,
Awaiting the day in front of me.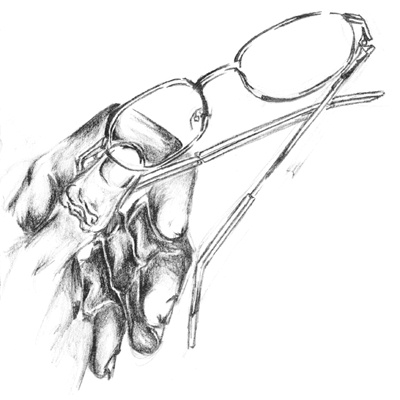 © Omar M., Philadelphia, PA