Harbour of the Mind
December 3, 2015
One day I chanced to come upon
A narrow-mouthed bay filled with ships.
There were sloops and schooners and galleons;
Every thought I had ever harboured
Lay at anchor in pondering remembrance.
As I watched, a salt-tinged sea breeze
Blew across the sky-swept waves,
Filling my billowing, white canvas lungs
As they stretched away from their sturdy masts.
The cacophony of sailors readying their ships
Mingled with the raucous cries of seagulls
And the pounding ocean of my heartbeat on the shore.
Out beyond the mouth of the crowded harbour,
The green-blue sea rolled away to the horizon
Where the sky and ocean met and merged:
The destination of the restless, listing ships.
I saw the crewmen finish their preparations,
Hoisting sails and tightening lines.
And as the anchors of reality were raised,
My memories set sail to a happier place.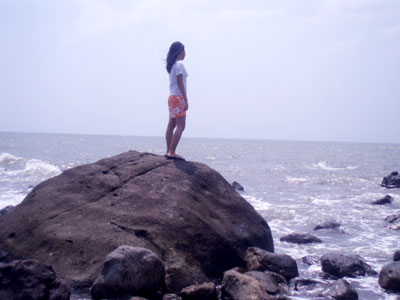 © Grace L., Bacolod City, Philippines