what its like
November 13, 2015
Its nicknames and constant
Reminders of the obvious.
Its inappropriate touches
that are long gone to address.
It's Attention from
this group of guys and
the next group
around the corner.
There's outburst down
the hall at which
I reply with "my name is Brea".
There's the struggle of not
Finding an outfit to fit properly
,and no wearing skirts because
of the lift.
Being Compared to the
next girl who obviously
has nothing on me .
Its she's pretty fine instead of just
She's pretty smart.
But in actuality I am as
smart as the genius kid who sits
in Mrs. weathers class with nothing to do
because she had a perfect on all assignments.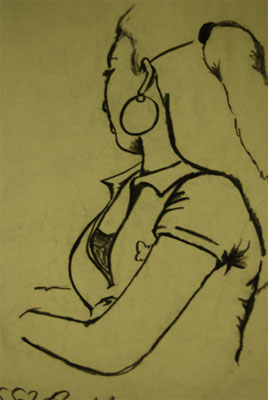 © Janessa B., Kannapolis, NC