Theyre broken paths have gone astray
November 12, 2015
There once was a boy I knew, 
whose love was faithful and true. 
He came from  a broken home 
and he never knew what to do . 
There once was a boy I knew 
he loved to deep 
and he cared to much 
and it slowly ate him apart. 
He fell in love with a goal 
she held the key to his heart
and she took it and used it 
against him 
and tore him apart. 
And now when he talks to her he begins to cry
and all their conversations end in a sigh 
but somewhere deep down inside 
He knows she loves him to . 
But one day he left
He had enough of it and now the girls left sad and broken and alone. 
She spends the night starring at his picture 
- and boy does she miss him 
and regrets all the things she didnt do. 
Will they ever meet again ? 
Whose to say 
Theyre broken paths have gone astray 
but thats not to say another day dosent wait for them beyond the South.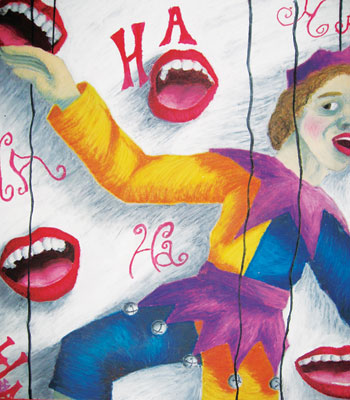 © Carollynn G., Hawthorne, NY