They Are Mathematics
November 1, 2015
Voices like hazy, honeysuckle lint that clutters--
Such are their voices. 
Such are their voices,
Trapped between blouse and suffocating turtleneck
of an aunt long dead and a neighbor whose smoke
cannot be washed away. 
Such are the clothes that they wear, so do they smell,
Less quadratic in form than linear
Totally linear, and like a ray,
Extending infinitely in one direction, 
Their voices and their neighbor's smoke
Extend into me, into mathematics,
Which is all that they are.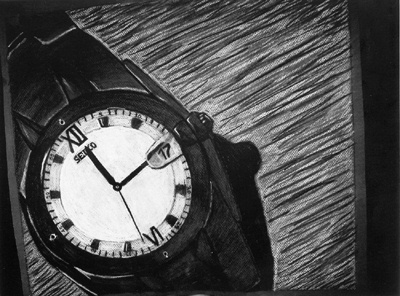 © Rachel U., Danbury, CT