Like Rain
October 30, 2015
I.
I'm stumbling, like I always do,
collecting my paper bones
from the soil where my roots
stitched seams into every flaw,
struggling to translate thoughts
clenched between teeth.
I'm building castles from dirt,
paper skies beating down on paper skin,
washing away the symphonies I've embroidered
over weathered calloused skin
to smother the monotonous drone
of your tarnished syllables.
 
II.
The embryonic
photographer studies the framed image
clutched against undecided walls.
She sews connotations onto photographs,
fatigued eyes interpreting metaphors,
wanting so badly to replace flesh
with words she could never say.
 
III.
There's a gap between Orion and his arm,
patched with years of time.
I wonder how many thoughts
I can pack into 5,000 light years.
We often think that what we see is what we know,
that if something isn't there,
then it doesn't exist.
But between the empty void of a constellation
plastered onto veiled darkness
are 600 million stars molded into the space
and maybe the hole between Orion and his arm
is not empty
but full of light.
 
IV.
The artist studies her masterpieces,
maps out the uncharted territories of his palm,
dissects him inch by inch
until she learns to hate
every canyon of his faults.
 
V.
I think too much.
A blank canvas can hold more power than sealed thoughts,
a blank page waiting to be painted.
I think about how most people were born hurricanes,
liberating battle cries
as their first declarations into the world.
I was born with a pale face, and pale skin,
and silent lips,
spent a week enclosed in white walls
before I learned to release my throated screams.
 
VI.
The writer crafts stories from unspoken lips,
measures the quantities of "I love you's" said each day
and wonders how many of those phrases
are nothing more than nonchalant mimicking
sliding down tongues
like jagged glass.
She knows words not meant to be said
would cut both parties
and keeps her lies hidden in drawers,
locked shut.
 
VII.
It hasn't rained for months now,
but skies are crying on your side of the world.
I'm thinking of the rain,
how nice it would be to dilute my tears with the seas,
flood away impurities
and leave as quietly as I came.
I'm thinking of the photographs that you've deleted by now,
the ones that spoke more than either of us could,
the abstract thoughts that tore me apart,
and the spaces between words
that were better left unsaid.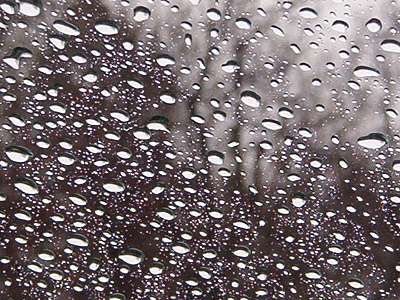 © Terrin C., Humboldt, IA