My Adonis
October 4, 2015
When the sunlight refracts in water droplets you get color; that's why the sunset is colorful. When you walk into the room I see the same thing. You're scintillating, brilliant. When you brush against me I can't see straight anymore. When you kiss me, I swear to you I can taste the colors in a sunset blending and melting together, forming something only I get to experience.
You probably don't realize how much you mean to me, or what you do. You probably think it's just another kiss, or it's just another crush, you see nothing of this. You've been fragmented and shattered so many times I couldn't blame you. Let me pick up your pieces, let me heal you. You have such golden veins, running through the most incandescent of souls. Every word you speak has a sort of effulgence that can radiate through any darkness. The world couldn't put you out for all they have.
You don't have to deal with the shards of glass at your feet, I can pick you up. The funny thing about broken glass is when it breaks a certain way you can hold it to the light and see a sort of variegation. The colors, they're so beautiful, bounce back and forth in your eyes harmoniously with the slightest movement, and the light behind it holds a pulchritude unmatched by Adonis himself.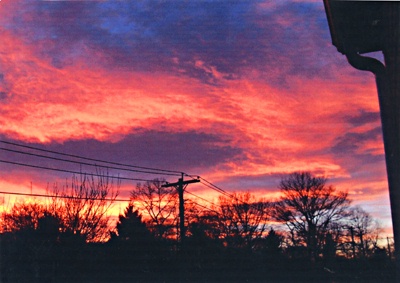 © Robbie M., Milford, CT