Love at First Bite
September 21, 2015
You were odd.
A lump in the corner.
I walked over, expecting to find tears
But I found laughter, play fighting, and a smile
We tumbled, rolled, and wiggled as the day went on
Several pokes and nips.
Then suddenly, you clamped onto my skin with a squeak
You had bitten me.
A playful bite and a smile, I felt myself melt
I was putty in your hands
From this love at first bite.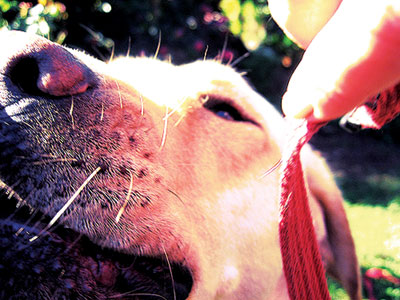 © Kate M., Brisbane, Australia