Return, If Found
July 23, 2015
Hunger.
Fully fed. Breakfast,
lunch and dinner.
a stretched smile
from cheek
to cheek.
Rosy cheeks, pearly
white teeth
less acidic
less of a diseased
mouth and
gut.
happiness
the words
wrapped in tinfoil
and potential.
happiness.
if found, please return
to the girl with her eyes
lowered to her lack
of self esteem.
the girl with shaking hands
and hunched shoulders.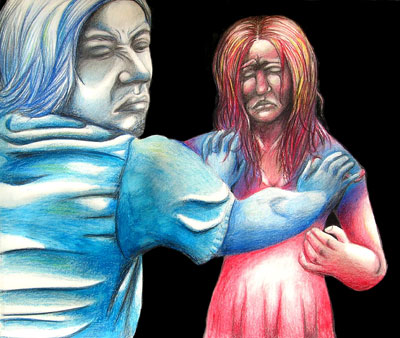 © Jessica P., Bethel Park, PA