I Found Love
MAG
June 21, 2015
I suppose
I'm an odd
Teenager.
While my peers
Hook up
And date people
They met yesterday,
I found love somewhere
Else.
Sure, it sounds
Strange
That the thing
I adore the most
Is a fuzzy
Black ball
With twisted whiskers
And a white,
Speckled paw.
But he's mine.
I raised this pup.
I stayed up
For an hour
Every night
As he whined.
And I
Swallowed irritation
As he refused
To sit
And lay down
And pee in the grass
Instead of the rug.
But it was worth it.
And all
My hard work
Has paid off.
Because the one
I love
Could live for
Twenty years.
He could join me
In college,
When I start my
Career.
And he might
Be there
When I decide
To open my
Heart up
To someone
Who isn't
Covered in fuzz.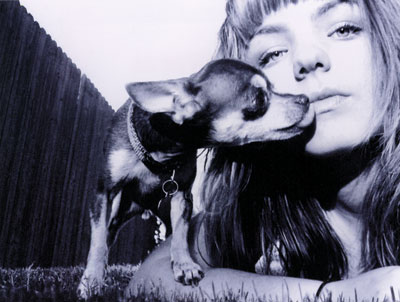 © Samantha S., Flower Mound, TX