A daughter's hurt from her mother's eyes
May 29, 2015
and i see you smile
but i never know when
it will come back into this
house, again.
  you lay on your bed like a corpse rotting
the lights turned out but it's barely six o'clock
the sun is still awake but you are hiding beneath
your fluttering eyelids behind the windswept curtains.
this evening you ask me to
make you rice and you cry when i tell you no,
when i say you gotta learn for yourself
you are curled into the blue covers and your
bleeding sobs fill the entire house when i sit at the
edge of your bed, you flinch at the touch of my
hand on your back.   Critical. Kidney. Liver. the doctors say
that you are critical right now as they inject medicine
into your forearms. we are in the hospital again.
this time it was different. this time i can't see where
your eyes have gone. I watch you as you sleep.
peaceful and quiet. a child again with big blistering
eyes and rosy cheeks. this time they hook you up to a machine
with two IVs your arms are bruised from being poked
with countless needles. you are in the hospital.
Nausea wakes you in the early morning sends
you down the hall to the bathroom with shaking limbs. 
and i see you smile dont know when it will
come back. i watch you eat and wish you would keep
it down. i watch you and call you beautiful and you roll your eyes.
i try to comfort but i know my touch pains you to the bone.
i try to hug you but your arms won't allow it.
  and i cry and i wonder how you do this.
i wonder how you can take the unfair weight of the struggling
the pain of living a nightmare on your shoulders. and i watch you cry.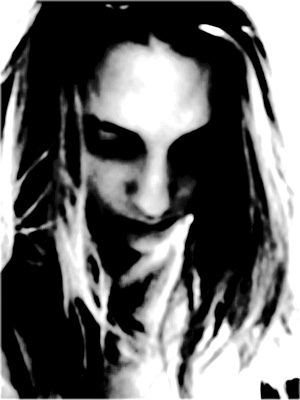 © Maria B., Boston, MA