The Forest Pond
May 27, 2015
I stand on the warm rocks overlooking the water.
The sun peeks through the trees,
Casting a golden green onto the sky-reflecting water.
On the wave-rippled, sandy bottom of the pond,
Light combines with water to form shining, changing patterns:
The untamed electricity and energy of nature.
The scattered diamonds on the surface create a blinding shine,
Concealing darting, silver-laced fish beneath the water.
Swift splashes and glimpses of flashing scales in the deep water
Leave my imagination wandering through dark, secretive depths,
Hoping for the impossible in unfearful wonder.
Frequent calls of unseen songbirds pierce the near-silence,
While crickets and tree frogs hum in the background.
No human cry or sound of machinery is heard;
It's just me and the wild tranquility of the forest pond.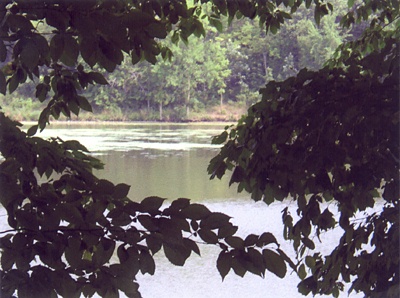 © Elly M., Freeport, IL