Neurotica
May 25, 2015
your poetry makes me feel i n - f e r i o r. and
it feels like a slap on my
sunburnt knee as
i tried to make a joke about it but no one laughed
i wish it would rain again as i why don't my words sing anymore
look at the hovering clouds and
remember how it
t h u n d e r e d last night and how it was glorious
the lights flickered
and how i wasn't afraid
for
once.
i'm breathing
loud enough to annoy myself and
my seasonal allergies are seasoned professionals
when it comes to being a pain in the
a**, or rather
i
mom is in the kitchen probably wondering why i'm grumpy as
i ponder the possibility of a conspiracy theory that
we're really twins and you're the better one.
you must be the better of us two because your words sing like chickadees
you have the courage to talk to
strangers
and you
did you ever know that you're my hero
have the courage to put on a killer dress and
dance with quasi-strangers
i didn't know i wanted it until it was too
late
and you know what you want and have
the audacity to go for it
you sound elegant and never cheesy even when you
i'm old enough to know my heroes are
human and fall sometimes
rhyme, which i never can do. my words always come out
in sputters and stammers and i i i i
i hate that i'm only part myself
i
fixate
eyes on
i
haven't written anything coherent in a g e s , a n y w a y. and i
wonder if my brain somehow shut d
o
w
n because
i have two brains
the heir and the spare. but i'm no heiroinE
i don't think i see things like i used to.

the spring is vibrant but my mind has
gone grey as i try to write something other than
neurotic a.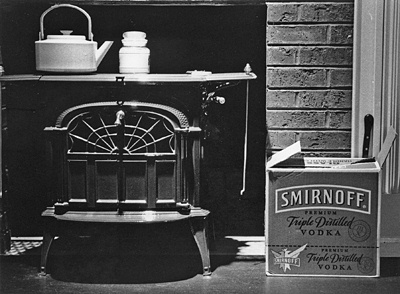 © Elliot B., McLean, VA