I Wonder Why the Moon Cries
April 9, 2015
One day the Moon cried
For he was sad inside
When the Sun asked him why
he said,
"Well, I'm going away to die."
Then the Sun began to say,
"It's only for the day.."
But the Moon continued to weep
And the Sun stayed up for weeks,
then finally gave into her sleep,
and then it was dark.
The Moon awoke the very next day,
with the Sun he wanted to play.
He found it was his turn
but he'd lost the yearn
to shine.
So alone he dined,
and he cried to the stars:
"Oh, bring back Sun,
without Her it's no fun."
But the stars remained,
And so Moon remained
And so it stayed night,
For the world
had lost its light.
And then it was dark.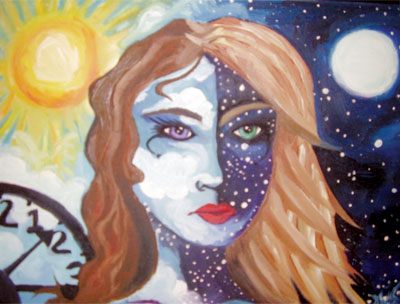 © Amanda S., Attleboro, MA