Silent Answers
April 9, 2015
I tapped into the stars to see
If they could give me a clue of who I should be
What path I should go down,
which song should I sing,
which way I should go at the end of Theseus' string.
Despite my knowing my attempts would be futile,
I questioned the stars,
following them for miles.
Their answer was silent,
that at first I did not see,
for when the day broke in the stars abandoned me.
Their silent answer was this:
Do what gives you bliss.
Do what you love,
love what you do,
you will go down the right path
as long as you are you.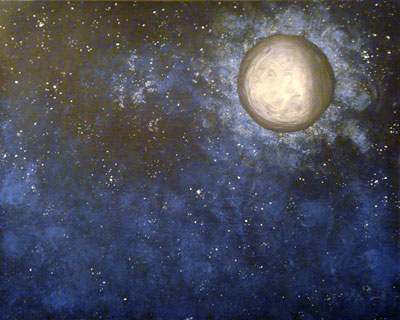 © Allison H., Vancouver, WA