_Why?_
March 26, 2015
Sometimes, I wonder why I'm even here.
Why I need to be. Why I have to be.
What purpose it there in these rusty gears
That have forgotten how to turn?
Who wants a bluebird that can't sing,
A butterfly who has lost her wings?
And how the hell can I begin to live
When all I do is crash and burn?
It hits me.
Without warning, without a sound.
Sometimes, I don't even know it's there.
But it is.
Weaving itself like a web through the crevices of my soul,
It infiltrates me. And it knows me.
It knows my weaknesses, my fears, my failures.
It knows it can manipulate me quicker than I know how to deal with it.
And it knows that it will win.
How can I let it win?
I'm trying, really, I am.
But it would be better
If I just understood
Why.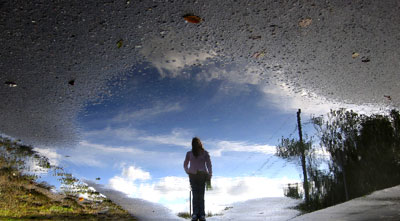 © Daniel H., Oak Bluffs, MA