My life & I.
March 25, 2015
I'm not here for your entertainment.
I'm not on this world for you to cut me down,
tell me i'm worthless,
or call me s***.
I'm not who you think i am.
I'm not what you believe I am.
You don't know me,
my story,
or my situation,
don't pretend you do.
I may not be the prettiest girl in the world,
or the smartest,
or any other thing you want to say,
but I am me,
if you don't like it,
i'm sorry,
but i'm not sorry for who i am.
if you don't like me.
leave.
I may have flaws,
but at least I'm not fake.
I don't paint up my face,
curl my hair,
or wear show-offy clothes.
Because I'm not that girl,
I'm not going to be the fakest pageant princess.
I may not be perfect,
but at least i don't try and hide my true self.
You think you understand me,
or what I've gone through,
but it's not true.
you know nothing about my situation,
or what i've lived through.

I've gone to hell in a handbasket,
and come back fighting.
I come from a f***ed-up family,
I've lived through a deceitful monster who posed as my biological father,
I'm a child of divorce,
and i've been called every name in the book,
and have gone through illusions so f***ed up,
when they shattered i was lost.
I've been called fake for being me,
and i've walked away laughing because i don't care what you say,
didn't you know,
its the haters that make us famous?
Maybe I've spent too much time in a fantasy,
and maybe i've started losing my grip on reality,
maybe i've started to give up,
but I'm trying to try again,
trying to care again,
and maybe i've lost my true self somewhere along this path of mental misfortune,
maybe I thought that was who i wanted to be,
but i'm realizing its not,
so I'm trying to pick up the pieces that I lost along the way,
and trying to put myself back together like a shattered doll with weak glue.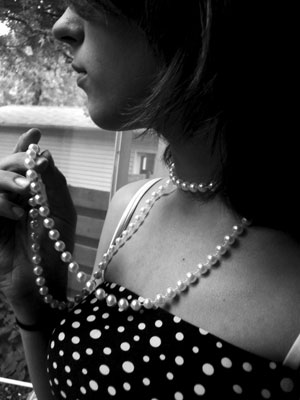 © Elaina V., Canton, OH