Sticks and Stones...
March 5, 2015
Sticks and stones…
Cracked lips, sweaters to hide
Scars on her arms, cold empty eyes
Smile in place, shh don't say a word.
Perfect picture, no one told.
May break my bones…
Cool bathroom tile, cabinets to hide
Secrets in her bottles, just swallow
Wash it down with water, horror in the mirror
Don't look, don't tell.
But words will…
Empty house, she always hides
Afraid of love, wish to die
Duck under the covers, and cry to sleep
Don't dream, don't want to wake.
Never hurt me.
Sharp knife, no need to hide
Slash each damned wrist, hope to die
Why try? Bleed out hate
Never wake, let her sleep.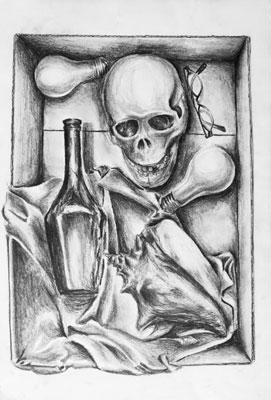 © Karen S., Norwalk, CT