Help Needed, Not Wanted
February 6, 2015
There are times when I feel so down
And just so awful that I can't do
Anything but sit there and stare at
A wall. I have to force myself to do
Anything at all, and everything is
Just so painful. I want it to stop.
I don't want to feel like this anymore,
But I just can't help it.
I have no power to stop these feelings.
I don't feel worthless. I don't hate
Myself or anything about me.
I just feel sad about nothing.
Every day I wish I could go back
A few years ago to before I
Started feeling like this all the time.
I know that's not possible,
But I can always hope. And hope
Is my best friend, along with
A few other things. I have all these
Thoughts trapped in my brain,
And no way to release them because
I just don't have the words with which
To express them. It kills me day by
Painful day to live like this,
And I only have two choices.
Keep on living and fight the
Unwinnable fight or give up
And give in to the temptation.
I feel tempted all the time,
And it is most of what I think about.
It all comes down to me wishing
I could do something, ANYTHING.
But I know I can't. And that feeling
Of helplessness and uselessness
Drags me down. Help me.
Somebody.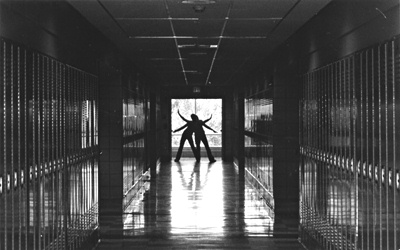 © Sheera G., Marblehead, MA