The Writer Who Could Not Write
February 4, 2015
I am disabled.
It is not a term I tell others, but how can I deny who I truly am?
It is not something to mention over a cup of tea or as light conversation; instead it's a hidden fact.
The doctors from all the states combined can poke and prod, but how can they fix what was never really there?
New Jersey, New York, Delaware, and Pennsylvania could not handle me so I was shipped elsewhere, my hope and heart dropping with each car ride as the miles stretched from my home.
In an alternate universe, Darwin's Survival of the Fittest means I wouldn't have lasted long, but would I?
I am disabled, but I cover-up enough for others to think it's an injury- something that will heal over time.
As time passes and the more surgeries I undergo, it will be harder to conceal the scars but it is the price I must pay.
I am not like the others around me,
And it's the hardest fact to comprehend, but I'm trying to wrap my head around it.
Some of the simplest activities that others do not even bat an eye at, cause me excruciating pain, but I bite my lip, clamp my mouth shut so the words do not escape, and push forth ignoring the tears threatening to cascade down my face at any second.
I am a writer who cannot write, but that has not stopped me yet.
Just the simple action of grabbing a pencil is something my fingers can barely do, but I manage to do it anyway.
I am a disabled writer, which is rare in itself, but I am published nonetheless.
It is an obstacle no one else has to overcome, but a mountain for me,
Fortunately, I'm learning to move mountains- one hand and all.
I am willing to side with hope and science for the chance of a brighter future.
For now, I bare my bandages tightly wrapped and bound with tape to hide the blood and scars underneath.
For now, I fight hard to battle against what I truly am- disabled.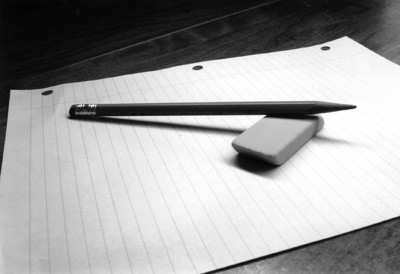 © Michael H., Mildford, CT