A View
January 19, 2015
My hands rest on the cold countertop
freckled by bits of colored stone.
my sink is a crater of white.
The faucet silver, smooth.
on the little windowsill.
To the far left
is my little brown pot of lavender
seedlings, green and growing.
To the right three spider plants float in blue glasses.
Past the smudged window
is the aged, rough deck.
Stained with juice from watermelons
Scratched by the thrown stones.
Bright green leaves decorate
The tomato plant
Flowers surround the deck
filling the crevices in blues, greens, yellows and pinks.
The lawn is sprinkled with seeds
flung about by the wild birds.
In fact, there's a robin digging for worms.
Brown mulch gives a foundation
for shrubs, and foliage 
varying in height and color.
A rock formation
provides a background for this scene
Of living things.
It peels away from the forest
covered in moss and trees.
It's great for climbing
the top is home to raspberries, blueberries, and blackberries.
Intertwined with thorns.
The woods stand guard
With a gentle presence.
Scars and scrapes mark the bark
Of a towering pine.
The tree-house was a home
For picnics and gossip.
Now it's only firewood.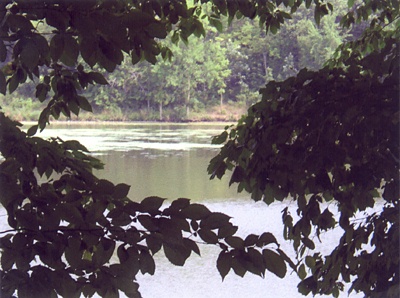 © Elly M., Freeport, IL