Time's Embrace
December 31, 2014
Our pages are discarded.
Many people marvel
The caress of time's fingertips
Brushing against us
Heavily, lightly,
Heavily again.
We see within the box
But never ponder
The outside.
As time fades
So do we
But
At the same time
It builds us,
Tough, hard,
Like titanium.
We hide under the past's wing,
And gaze at the future's winding clocks.
The butterflies of love,
The oceans of sorrow,
The ribbons of joy.
We use these.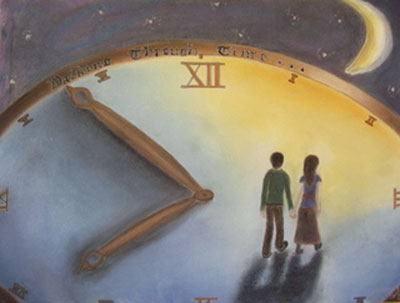 © Carollynn G., Hawthorne, NY