Glitter is Gold
December 31, 2014
It stood above the vanity
Enclosed in crystal spheres,
She looked at it and cried,
Her skin ablaze and broken,
She threw the champagne bottle
And let the mirror break,
As little silver droplets made sound of the rain.
She used a big green piece
To carve a hole in her cheek
It is now a place for both mountains and the valleys.
The maid swept the floor,
Carefully placing the crystals in an abandoned coffee jar
She showed it to her kids, as an epitome of the wealthy.
They watched saucer eyed, as the crystals played in themselves
With an air of self importance, like dangling bracelets on a socialite's wrist.
They kept it on the floor, revering it greatly.
It shined and shined and shined, enclosing all the sunlight in itself,
As the mother and the children were forever enveloped in black.
One night the father came,
A little tipsy, a little drunk,
And saw shiny bottle,
Standing out in the fading world,
He took it away and packed it for his mistress
And crushed the sounds of all protest
With power which can only be brought on by
a state of ignorance.
He walked on far away, murmuring to the glass,
The little droplets whispered,
The key to happiness was being free,
The father felt like dust, his body disintegrating,
His will to be whole shattered by his dream to be free,
He saw the black waters,
And jumped off the bridge,
The jar opened up, and crystals flew with father,
At least he died magnificently.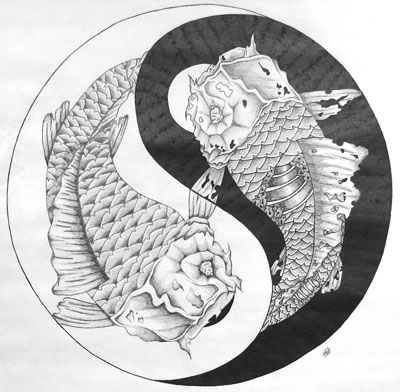 © Matt F., Pierz, MN