Her Song
December 24, 2014
The lights were rearranged perfectly, red to orange to yellow and so on.
They glittered and sparkled around her figure which appeared darker in front of the Christmas Trees bright lights. Every time she moved her shadow would ripple across the pond in front of her. The sun had just set but the night was alive and just awakening. She could hear the rustle of bushes and the night owls hooting and the restless flap of wings. The animals of the night were awake.
She wore a long black gown that sparkled as the moon beam hit the black sequins. If you were to see her their, in the mitts of a soft breeze hovering just above a faint mist, you would have thought she was an Angel. Her hair was long and as golden as the sun, her eyes as deep as the oceans mysterious realms and her lips a fresh as a rose.
Silently she moved forward, the lights of the Christmas Tree behind her. She raised her arms and began to sing. Her voice was as beautiful as a teardrop hitting light, as warm as caramel melting in your mouth, and as lovely as the lips of Snow White. It floated through the air and carried as far as the breeze would carry it and into the ears of the animals. There was a wrestle and gurgle and all the animals who heard her, from land and water, came to hear her song.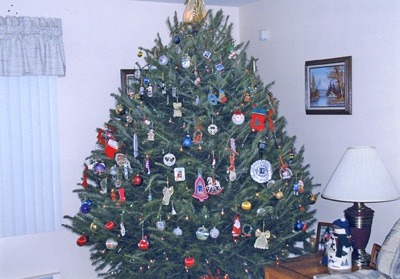 © Brian N., Mildford, CT