I'll Probably Be Told To Calm Down After This
December 14, 2014
My sister is a beautiful girl.
She's got that teeny frame with all the right curves in all the right places.
She's probably where most of my self esteem issues came from and why I hated my appearance for years.
My sister is a thing of beauty.
But it's interesting how she is not a thing.
And she is not the problem.
The problem is the idea that society has constructed of beauty.
It is the idea that every woman must look like a Victoria's Secret model, and that every girl aspires to look like that.
That they cannot reach happiness until they are just skin and bone.
We have industries built on tearing women down,
Making them believe that they'll be prettier, thinner, sexier if only they would just buy whatever they're selling.
We simplify women down to their bodies
And that they are only worth as much as the amount of men who want to sleep with them.
We live in a world where people believe they are entitled to a woman and her body
Where a woman is judged for body hair in places where body hair grows.
Where, being drunk, or high, or what she is wearing is a legitimate excuse to take advantage of her.
But guess what?! Her outfit has nothing to do with you or what she is asking for. And my appearance is not to please you, but to please herself.
Only 40 out of 100 rapes cases gets reported.
And out of those 40, 3 are jailed.
That is rape culture.
And men thinking they are entitled is rape culture.
And a girl getting told that she should have enjoyed what happened to her is rape culture.
And my sister getting catcalled almost every day as she drives home from work is rape culture.
And a dress code in a school where nonsexual body parts and bra straps and anything that might distract men is telling me that how they feel in regards to me and how I might affect them is more important than my education.
Calling her a s*** attacks her for her right to say yes.
And the friend zone is an imaginary place attacking her for her right to say no.
And calling her b**** is attacking her for her right to call you out on it.
And "Stop being a pussy" is a literal insult. As if my anatomy is something to be ashamed of.
And a boy will ask if he can watch when he finds two lesbians together, as if they are animals to entertain.
We live in a world where our voices go unheard and our decision is not our own.
So what would happen
If the word feminist did not equate to man-hater.
And our 77 cents finally got to equal a dollar,
And we finally got a say in what happens with our own bodies?
What would happen if women stopped feeling ashamed of liking sex, and stopped feeling ashamed of abstaining from it, and were not ridiculed for having feelings.
What would happen if women realized how strong we are, and that we are equal to men. Not above them, but equal.
What would happen when people realize there is more to my sister than her looks, when they realize she is intelligent and funny and kind.
How many industries would crumble to the ground when women learn it is okay to love yourself just the way you are?!
This is just the tip of the iceberg.
It is hard to confine this issue into one small poem. It is a problem in your neighborhood, your school, all over the world.
So women, take your stand.
You are enough.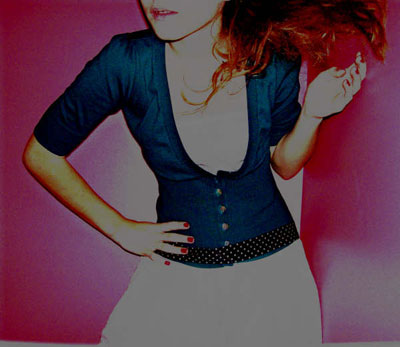 © Jenna V., Hamilton, ON, Canada