Books
December 9, 2014
Books, the way we communicate with a different time.
A place where we can escape to when we don't have any other option.
Books, they have the power of healing and destroying.
They give us the power to create our own universe.
The smell of the pages, like a forest ground opening up and enveloping us in the soil.
The writing tattooed to the skin of trees, the pages becoming battered and torn with centuries of use.
The cover falling apart from the ignorance of humans.
The feel of the book; the leather so smooth but yet so rough.
The sound of the pages turning as we try to keep them quiet in the dead of night.
The emotional baggage of the different types of books;
Some happy, some sad, some that make us want to kill out of anger.
Some make us want to kill for the pure enjoyment of killing,
Others because they have torn our hearts out of our chest and thrown them on the ground.
Books they affect us, whether good or bad, but the truth is we need them.
We need them because they distract us from the world and give us friends when we have none.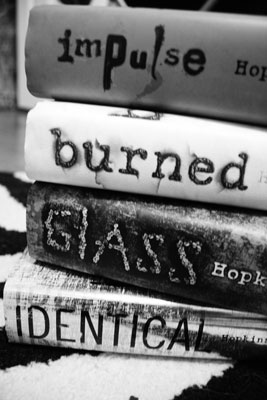 © Bria B.